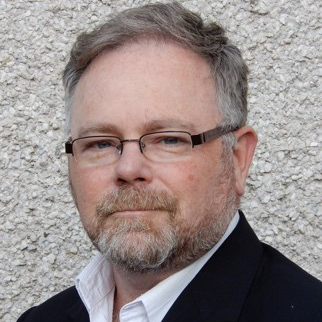 Brett Glencross
Technical Director
IFFO The Marine Ingredients Organisation
United Kingdom
Email: Bglencross@iffo.com
Brett Glencross is Technical Director of IFFO (The Marine Ingredients Organisation) since June 2021. Prior to this role, he was the Professor of Nutrition at the Institute of Aquaculture at the University of Stirling in Scotland, where he maintains a position as a honorary professor.
Over the past 25 years he has worked in various academic, industrial, and institutional roles across Asia, Europe, the Middle East, and Oceania. His career has been characterised by a close working relationship with many aquaculture production (farming) and feed companies throughout each of these regions. His research achievements have delivered many industrial outcomes resulting in the development of new processes, products, and applications.
For his achievements in this regard, Brett received multiple awards and commendations from both Government and Industrial organizations. At an academic level, he was one of the former editors of the journal Aquaculture Nutrition from 2008 to 2016. He is the current Chair of the International Scientific Committee of the International Symposium for Fish Nutrition and Feeding (ISFNF) and was the convening chair of the Feeds and Feeding thematic review at the recent FAO Global Conference on Aquaculture held in Shanghai. He has been a director of the Asia-Pacific Chapter of the World Aquaculture Society (2013 – 2016) and have undertaken leadership roles at the CSIRO in Australia and the Institute of Aquaculture.
Brett has honours and master's degrees in biochemistry from the University of Western Australia and a PhD in Animal Nutrition from the University of Queensland, Australia.
| | |
| --- | --- |
| Session 1 | State of the Industry, Challenges and Growth In Asia |
| Presentation | Modelling Precision Nutrition With Bespoke Genetics |
Abstract
This presentation will explore the roles of nutrition and genetics. How do we maximise the phenotypic potential of a genetic strain? What does the evidence show in terms of what we can do within aquaculture species. Various studies with shrimp over the past decade have shown contrasting results. What does the experience from other sectors suggest?
Increasingly, precision nutrition is relying on modern nutritional modelling techniques for many other species over the past decade. However, there have been limited modelling studies with shrimp. So, what has been done, where can we go with this approach and can the latest modelling strategies help as an alternative way to predict and try new things for shrimp?
Through this combination of reviewing the relationships between genetics and nutrition, and our capacity to model nutritional systems, this presentation will explore what options we might have to take a nutritional approach to rejuvenate shrimp farming in the APAC region.