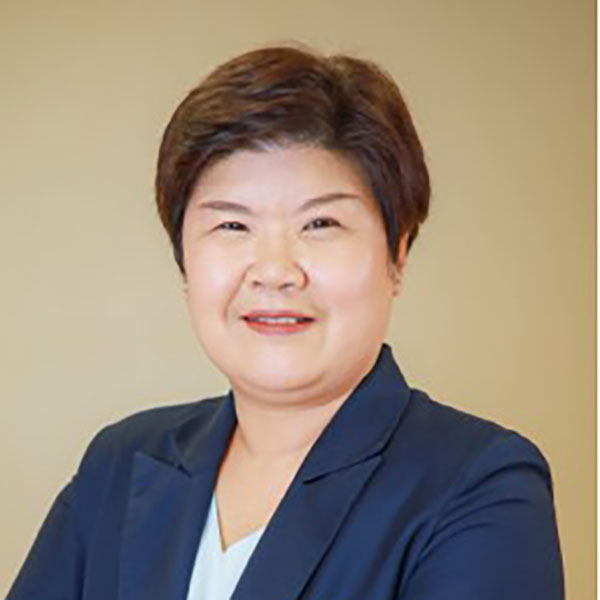 Kallaya Sritunyalucksana-Dangtip
Principle Researcher
National Center for Genetic Engineering and Biotechnology (BIOTEC)
National Science and Technology Development Agency (NSTDA)
Thailand
Email: kallaya@biotec.or.th
Kallaya Sritunyalucksana-Dangtip is Principal Researcher and Head of the Aquatic Animal Health Research Team (AQHT), which is part of the Integrative Aquaculture Biotechnology Research Group, National Center of Genetic Engineering and Biotechnology (BIOTEC), National Science and Technology Development Agency (NSTDA), Thailand. Her main research interest is to understand the shrimp-pathogen interactions which will lead to exploring strategies for the prevention and control of pathogens causing disease outbreaks in shrimp culture. Her team is part of the national shrimp genetic improvement program for the black tiger shrimp, Penaeus monodon for a selective breeding program. Kallaya is also part of national and international networks for the surveillance program for aquatic animal health. Recently, Kallaya and her team collaborated with UK on the international network for shrimp health (INSH) as a communications point for shrimp research.  She has a PhD in Comparative Physiology from the Uppsala University, Sweden and a PhD in Biotechnology from Mahidol University, Thailand.
| | |
| --- | --- |
| Session 4 | Managing Productivity With EHP Mitigation |
| Presentation | Update on the Microsporidian Shrimp Parasite Enterocytozoon hepatopenaei (EHP) |
Abstract
The microsporidian parasite Enterocytozoon hepatopenaei (EHP) causes hepatopancreatic microsporidiosis (HPM) in shrimp. Low level infections are innocuous but high levels can be expressed as retarded growth with high size variation or as white feces syndrome (called "EHP-WFS") when EHP is combined with bacterial pathogens. Current scientific knowledge on EHP biology will be updated and key recommendations will be given for its control during shrimp cultivation. Finally, important unknowns will be presented that still need to be resolved to achieve better control.