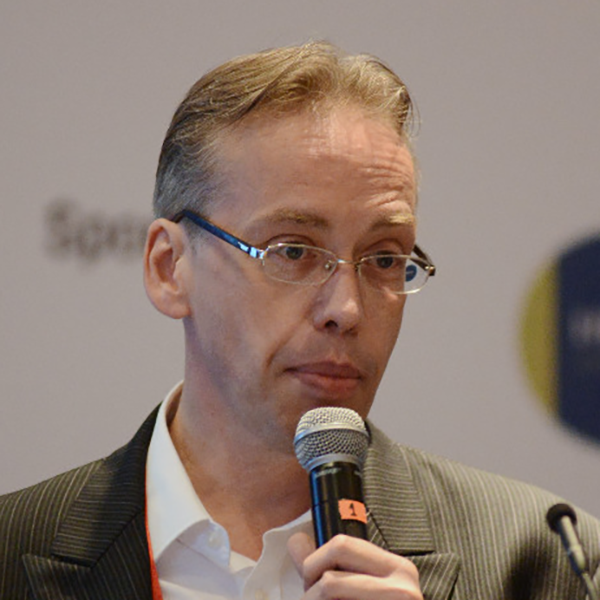 Olivier Decamp
R&D and Business Development Health Director
INVE Aquaculture (part of Benchmark)
Thailand
Email: o.decamp@inveaquaculture.com
With over 20 years of experience in aquaculture, Olivier Decamp has specialized in intensive shrimp farming and worked in various regions such as Asia and the Americas. He began his career in esteemed institutions like The Natural History Museum in London (UK), research laboratories in Hiroshima (Japan), and The Oceanic Institute in Hawaii (USA). His contributions to the field include the publication of over 70 papers and the acquisition of one patent. Olivier has actively participated in scientific conferences and delivered numerous presentations. He worked for many years at INVE Aquaculture, part of the Benchmark Group, where he held diverse positions, including roles in R&D and Product Management. In 2021, Olivier joined Grobest as Group Technical, Marketing, and Product Director. In 2023, he returned to INVE as the R&D and Business Development Health Director.
Olivier Decamp holds a biology degree from the University of Namur (Belgium) and a PhD in Zoology from the University of Leicester (UK).
| | |
| --- | --- |
| Session 2 | A Good Start with Genetics, Hatchery and Nursery |
| Presentation | The Power of the First 30 Days, Crafting the Foundation for Increased Farming Efficiencies |
Abstract
Shrimp farming is challenging, with diseases, climatic changes, rising costs for all inputs, and fluctuating farm gate prices impacting profitability. By focusing on elements that can be controlled, farmers are able to reduce the financial risks despite these uncertainties. The stocked postlarvae are one of the critical elements and the first 30 days of a shrimp's life are extremely important. The shrimp's genetic potential, provided by the selected broodstock, requires the right feeding and management in order to be expressed.
Early larval stages (zoea, mysis, and early postlarvae) require unique feeding to support their growth and smooth transition to post larvae that can be successfully transported and then stocked in the ponds. This includes not only the formulation and physical characteristics of diets, but also the hygienic and nutritional profile of live food.
Good biosecurity measures will ensure optimal survival while preventing the entry of pathogens in the hatchery and the stocking of pathogen carriers in the nursery and/or on-growing facilities. By optimizing the protocols for the first 30 days, hatchery and nursery operators can deliver stronger  post larvae  with a higher potential of a successful crop.